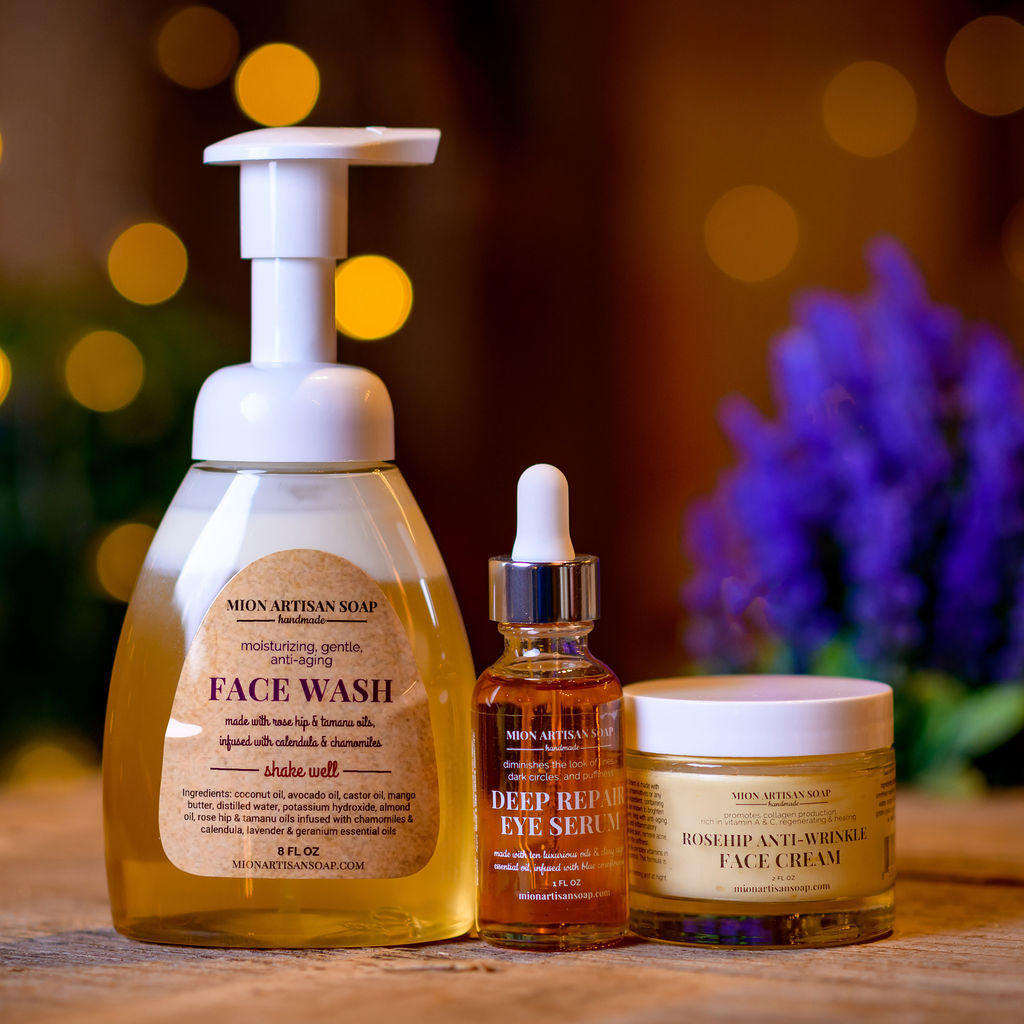 Prioritizing Face Care: Why It Matters and What to Use
The no makeup makeup look has been the viral trend of 2023. A face with skin that looks like "glass" is one many want, but few know how to achieve. The secret, a consistent skincare routine — and yes, even on those nights when the last thing you want to do is wash your makeup off!
Facial products are perceived as the more expensive they are, the more chemicals they include, the better. However, many loyal MION Artisan Soap customers who have tried our facial products can debunk this myth, and even more, can vouch for how some of our facial products have changed their life. We don't emphasize natural skincare because it's the foundation of our business, we promote it because we believe in nature's healing properties, and have determined overtime that a little goes a long way! You've likely heard someone once say, "My face is too oily, there's no way I could ever use a facial serum and moisturizer." In reality, that's our skin's way of screaming and BEGGING for addition hydration!
If you don't know where to start, below are our facial care products listed in the order in which you should use them for a solid day and night routine.
Please note, we are not replacing the advice of a medical professional. Everyone's skin is different, so pfollow steps best suited for your skin type. All products are available in store and online, and we're always happy to answer any questions you may have!