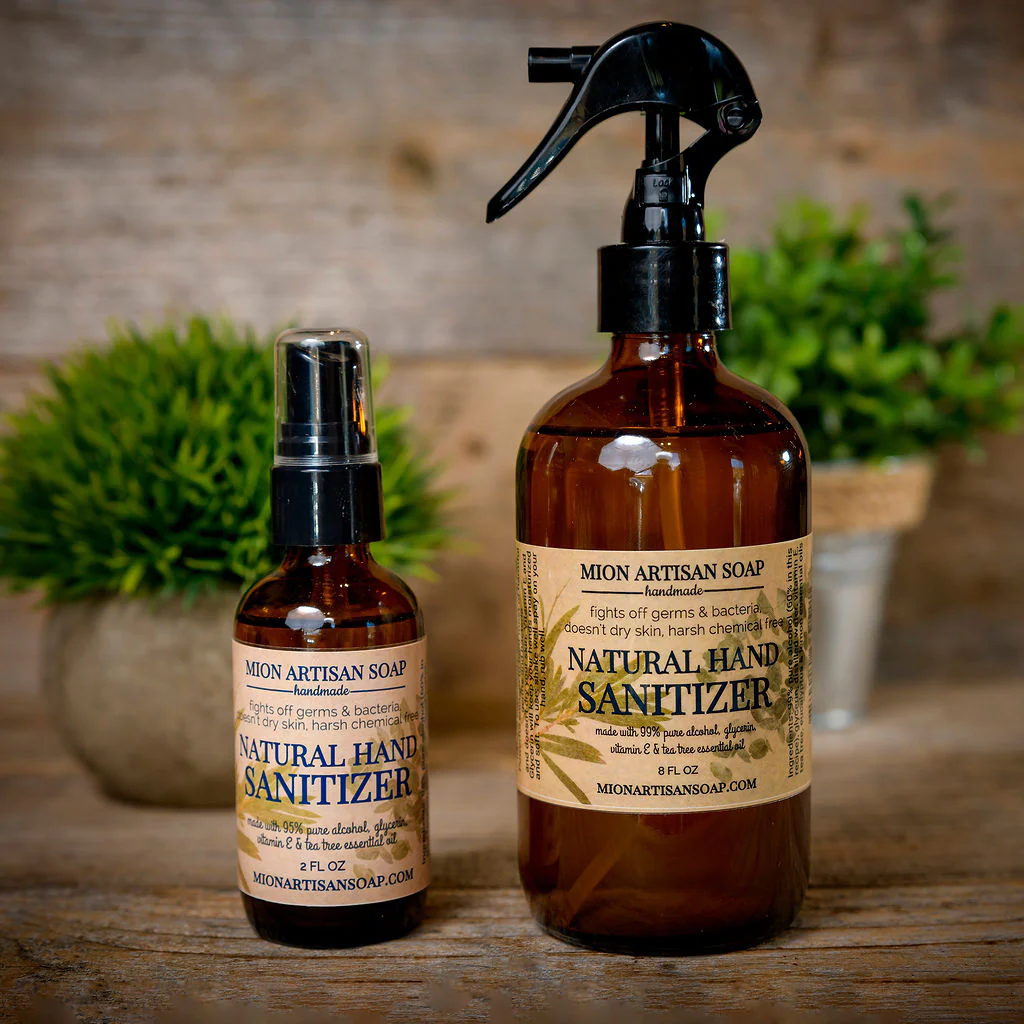 Back-to-School Checklist: Skincare Edition
Back-to-school ✏️shopping usually consists of marking things off a suggested checklist. Whether you're shopping for your little ones or sending your eldest off to college, you're bound to overlap on school supplies, so who says the same doesn't apply for skincare?
Below are just a few items to consider when prepping for the school year:
Hand Sanitizer - This underrated item was not only necessary during COVID, but more important to use daily than ever! We offer two different sizes, including a convenient travel size to be carried just about anywhere.
Essential Oil Rollers - These oils can help calm the anxiety for first day of school jitters or alleviate the pain for headaches during finals!
Hand Soap - Not only useful for a college dorm, the little ones should be washing their hands the minute they get home after school.
Lip Balm - Keeping your lips hydrated in different environments is crucial. Be it test taking in air-conditioned rooms or waiting at the bus stop every morning, moisturize and prevent chapped lips.
Hand Balm - Compact enough to fit in any pocket, our hand balms come in a variety of scents and are nourishing to the skin.
Bath Bombs - Our bath bombs can help calm the chaos after a crazy week of deadlines and tests. Never underestimate the importance of taking time to indulge in a self care routine.
Shower Steamers - These are perfect for those days when a pick-me-up is needed! Relax and calm the mind after school with our eucalyptus, peppermint and lavender combination of aromas.
Shampoo Soap Bar - Packing for college is all about being efficient. Pass on the jumbo shampoo bottles, and keep one of our shampoo bars in your caddy for an all natural alternative to hair washing.
Room Sprays - This popular household item can be used around a dorm or to freshen up your linen! 
Pain Relief Salve - A natural remedy to heal minor aches and pains can be found in our popular pain relief salve. Consider this topical solution for the athletes in your family!
These are just some products to add to your back-to-school shopping list, but one visit to our stores will show you the list can be a lot longer😉. Face care, body care, bath products and more are available for you to stock up on for daily essentials!